I Love Luke Duke!
Ok, I've told ya'll here before that I love the Dukes of Hazzard! In fact, I am a Luke girl.
Yep. I love Luke Duke. In fact, I love him and I get to kiss him everyday - albeit a smaller version!
I already posted that this is "Fair Week". With Fair Week comes certain obligations, one of which is the "Kid Parade". Each year kids dress up in a specific theme, this year's theme? Your favorite television character. My baby? He was Luke Duke. The sitter's Boy was Bo Duke (cause he is younger) and a friend was Daisy. The three piled into the General Lee, and proceeded to win, 1st, 2nd and 3rd Place at the Kid Parade.
My Boy got 2nd Place. Here is a camera phone picture. I'll post better ones tomorrow!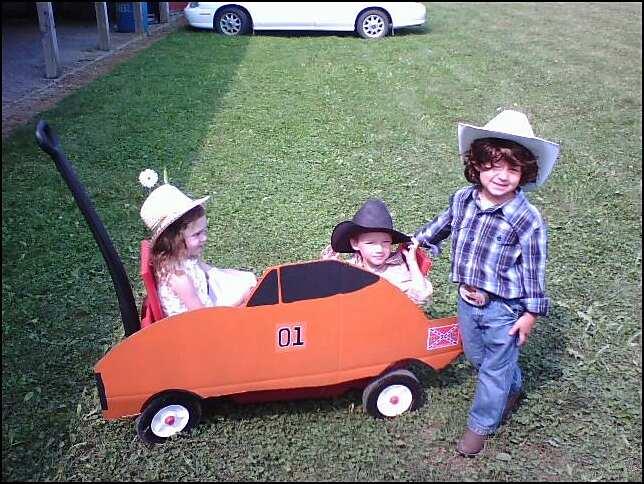 He has the boots, the hair (curtesy of a wig since my boy is blonde), the white cowboy hat, the blue shirt, the only thing missing is the "YeeeHawww!" Ain't they cute?
*walks away singing Good Ole Boys . . . *

Show Comments »