Cotillion!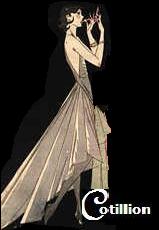 It's Tuesday, and that means it is Cotillion time. For you newbies, it is a roundup of the thoughts of some very lovely ladies in the 'sphere. You really shouldn't miss these ladies as they almost never disappoint.
This week the lovely hostess is Portia Rediscovered!
Go check out these lovely ladies.
Posted by Oddybobo at November 1, 2005 02:43 PM | TrackBack