Joyce
Forgive me as I have been out of pocket for a little while.
I thought I'd tell you about my sister - that's right, I have a sister. Her name is Joyce. She is my only sibling - my younger sister. She has been at some times my best friend and at other times my worst enemy, but she is my sister.
When she was 27 she was diagnosed with Uterine cancer which had begun to spread to other areas of her reproductive system necessitating a complete hysterectomy. Following that, she suffered from various kidney ailments, a prolapsed bladder and other aches and pains. For the last 15 or so years, she has also suffered from being bi-polar.
Low self esteem caused her to date men who abused her, and the mental issues caused her to abuse alcohol and drugs, which in turn resulted in her stealing money to feed her habit. After two stints in jail, she had finally begun to turn her life around.
For the first time in his short life, she was always and without question putting her young son first. He is 7. She was going to school, pulling all A's and enjoying life. However, two weeks ago, she learned that her cancer was back and it had compromised both her kidneys and bladder. She decided that she would decline any treatment as she did not want to suffer in what appeared to be her last days.
One thing she loved to do more than anything else was ride. She - like many of us - loved to feel the wind through her hair and on her face from the back of a motorcycle. All someone had to do was roll up on a bike and she was eager to jump on even if it were just for a ride around the neighborhood.
She and I have been getting along well, until Tuesday when we were fighting about something stupid and I would not take her calls, and did not respond to her emails or text messages. Wednesday I was traveling and packing for a trip on Thursday. I never did talk to her.
On May 21, 2009, a Thursday afternoon she went for a bike ride with a friend. While traveling on a stretch of highway probably at 65 or 70, maybe more, an SUV pulling a boat pulled smack out in front of them. Billy, the driver of the bike had time to reach around and hold my sister and he took the entire impact. They hit the boat so hard that it was knocked right from the SUV. Billy had to be cremated.
My sister died instantly when her head hit the pavement. She had a broken hand, a small scratch on her face, some bruising on the right side of her face and head from the impact with the road, and road rash on her arms and torso - but she was otherwise intact because Billy had wrapped his body around hers. He was the instrument used to take her before her suffering began anew.
I wasn't home when this happened. I was in Texas with one of my dearest friends. I'm not sure my folks will ever forgive me for that, despite the fact that it was out of my hands. While my folks deal with their grief, they are at times angry with me for any number of things and angry at each other for the rest. They will never be the same.
My nephew, who lived with my folks, is now with his dad. It kills me.
I am not the only one to have lost a loved one under tragic circumstances, which I realize, but I only know my own grief. My days and routine have changed, the way I deal with my family has changed. I am sure that I have changed.
My sister was only 30. Her 31st birthday is in three weeks. If you'd known her, you would have loved her. Everyone did, whether you wanted to or not. Her funeral viewing hours were packed with grieving men - none of whom had a chance, all of whom she made to feel they did. If it wasn't so tragic, it would have been comical.
She was 30 - and we'll never be the same.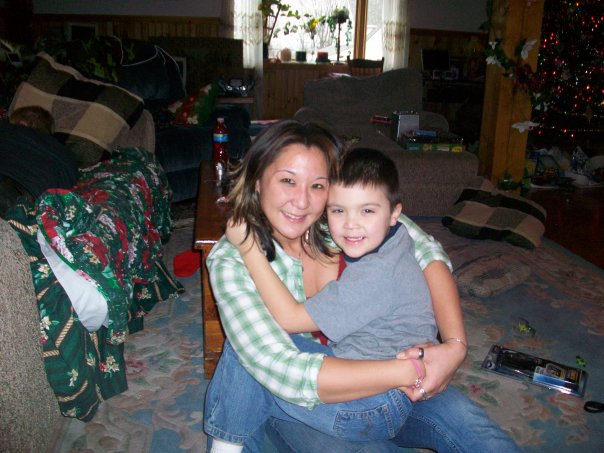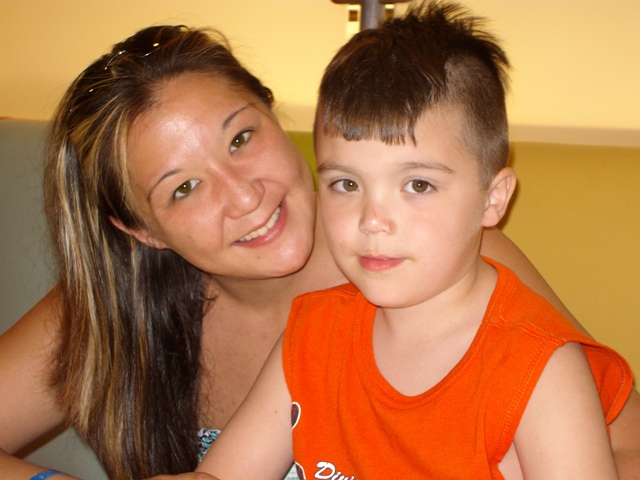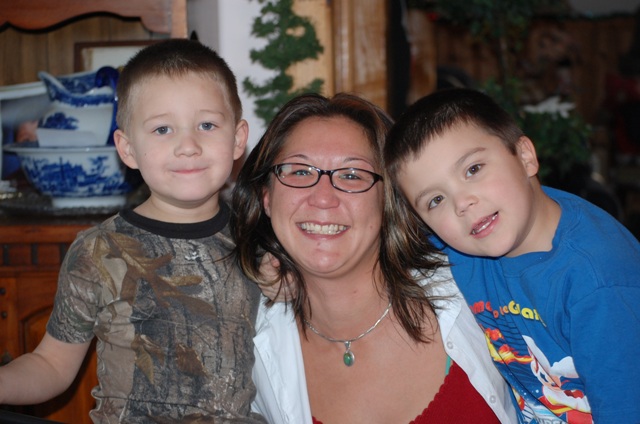 Posted by Oddybobo at May 31, 2009 12:05 PM | TrackBack