Grandma
Today is my Grandma's 84th Birthday.
She has been my champion and my friend my entire life. When no one - not my parents, my peers or my teachers understood me - she was there. She didn't pretend to understand me, she just loved me and she'd bake that extra special spice cake that I loved, just for me.
When my son was born it was as if she got a second life. She was young again. She is his favorite grandma. They are fast friends.
My gram is 84. . . . today. And yesterday she was admitted to the hospital with acute abdominal pains. She is 84 and when you are 84 and admitted to the hospital, no matter how healthy you were, you change. They don't know what is wrong but she hasn't had anything to eat or drink in about 4 days. It is likely a bowel obstruction or a bowel disease. . . . today is her birthday.
I've already thrown my weight around at the hospital as they've not kept her informed. They have no idea who they are dealing with. I know exactly how and when to throw around my weight ;)
So, think good thoughts. I love you Gramma. Happy Birthday.
Here she is with the Boy.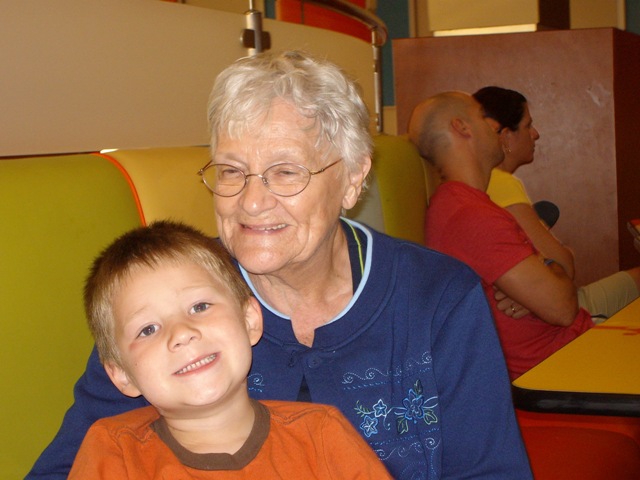 Posted by Oddybobo at April 27, 2009 09:16 AM | TrackBack