More from the McCutie Files
Since I've absolutely nothing to say today (too tired) and I must pay some bills,
I will just give you some pics . . . with context.
In this first picture, we have the boy standing before a beautiful fountain in Philadelphia (one I have in fact jumped in, in the past) and trying hard not to damage his retinas from the sun.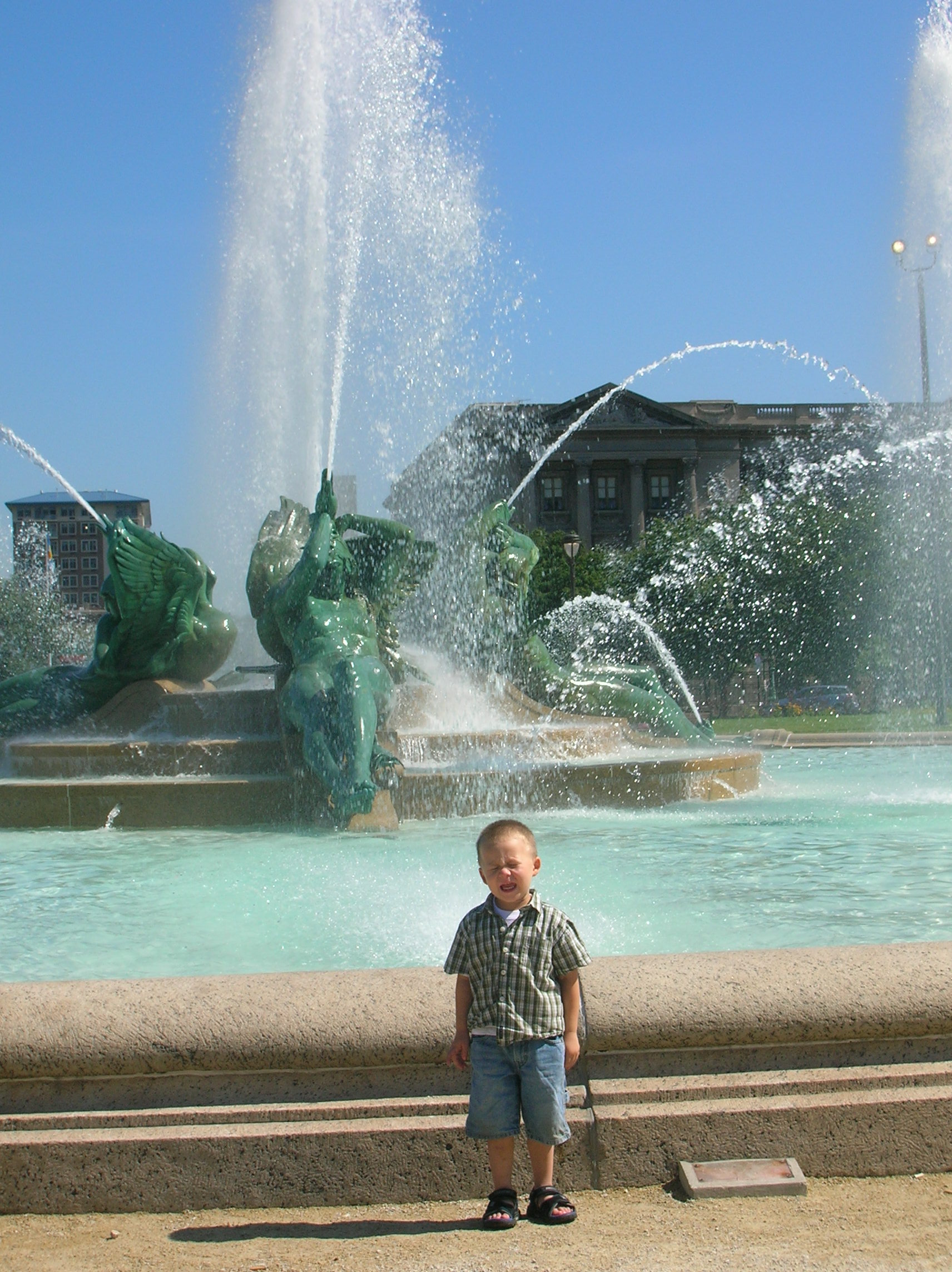 In this next picture we capture the boy attempting to climb into the T-Rex exhibit at the Natural History Museum.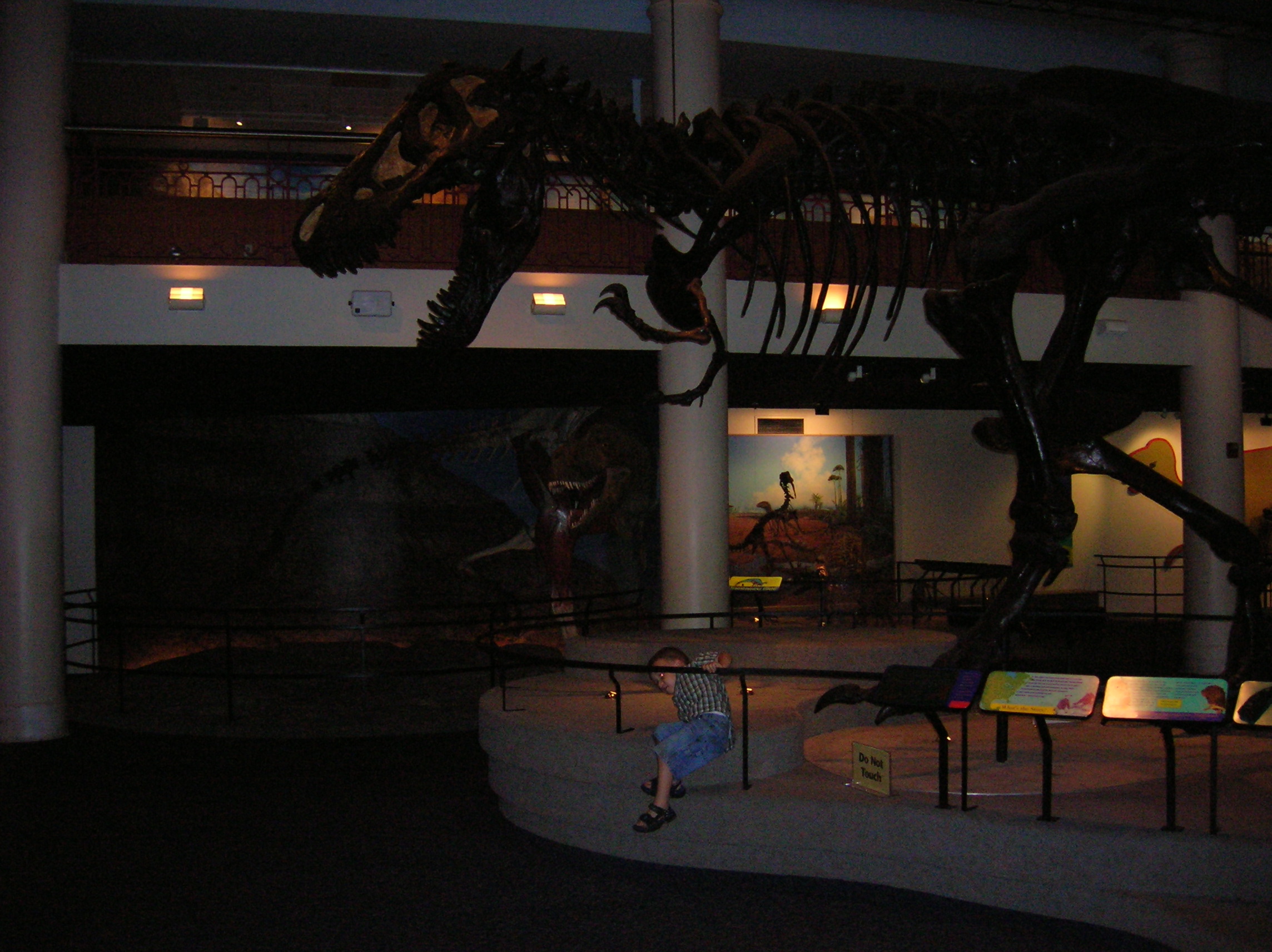 And lastly, here is the boy, with sad face, after getting reprimanded for climbing into the T-Rex exhibit . . .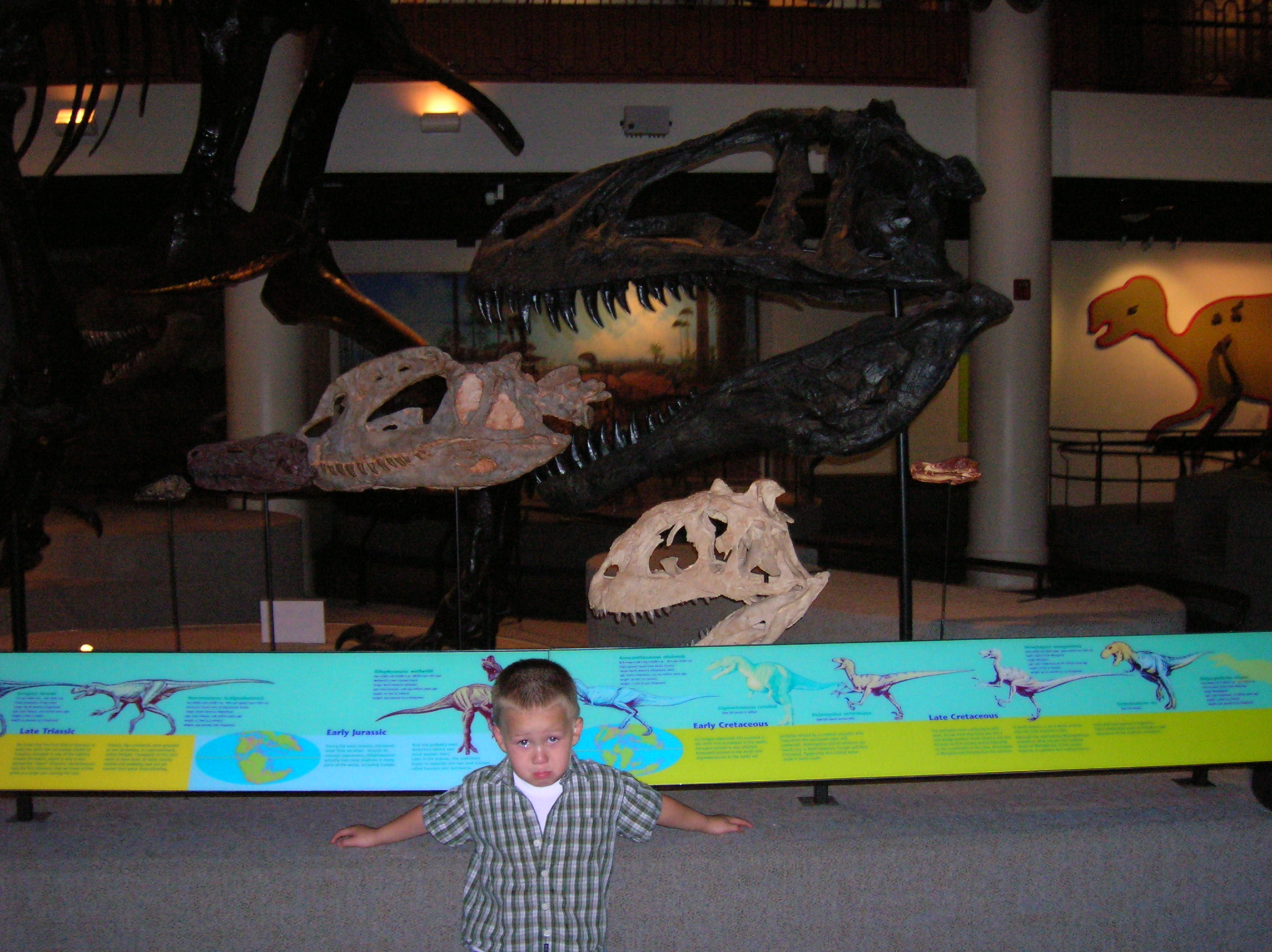 Even scrunched up or sad - he is still a cutie-pie
Posted by Oddybobo at August 1, 2006 08:42 AM | TrackBack