Take That
So, I'm always one to give big ups to a true Karmic Bitch Slap. Last night, to the best of my vodka addled recollection, the Night Clown told me it was below freezing where he resided. I told him that it was "in the 40s" where I resided.
I guess when I awoke, I should not have been surprised that the Heaven's decided I was a little too bold in my assessment that "It isn't even Winter yet!"
For behold my morning bitch slap: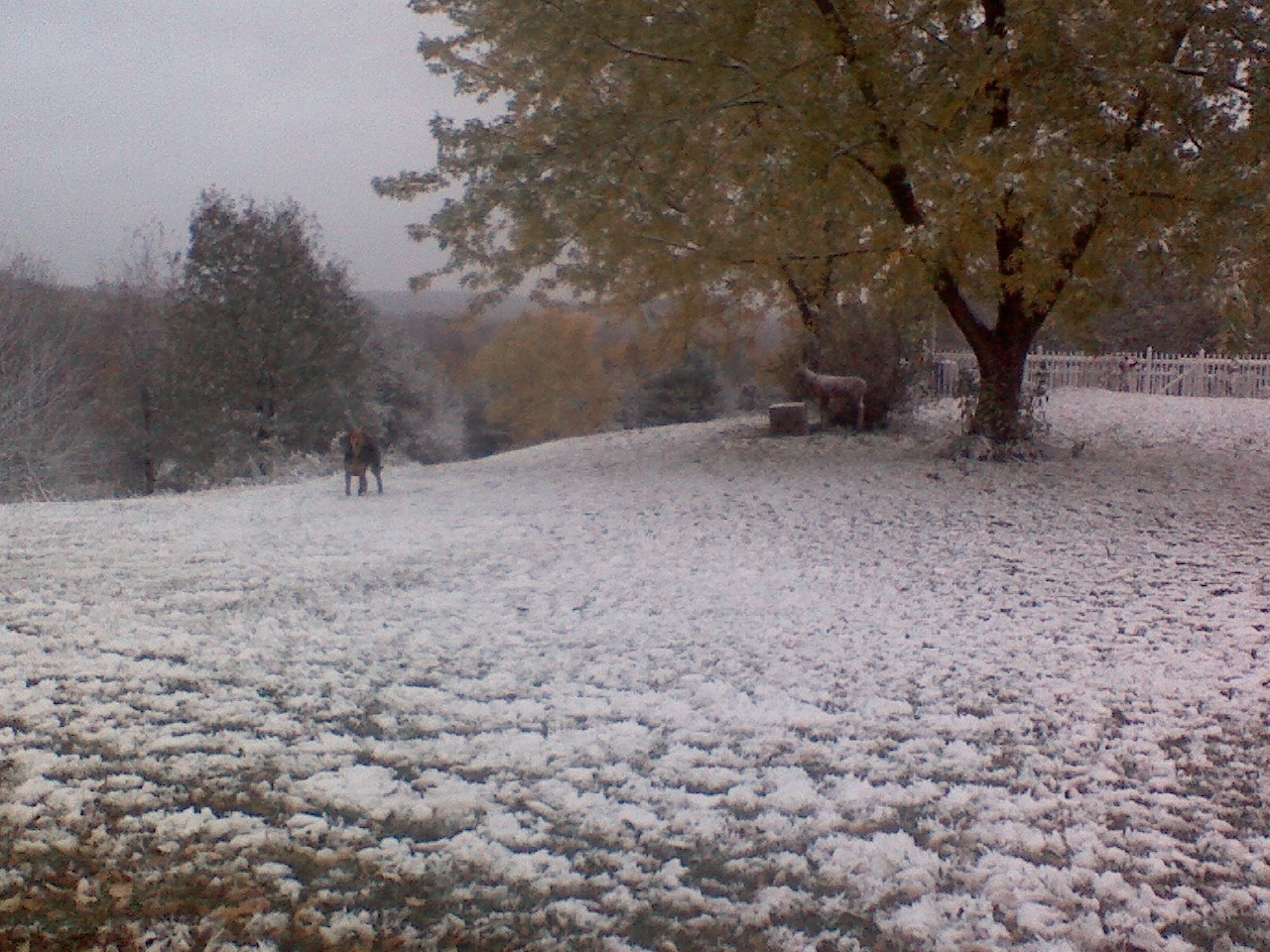 On the brightside, it was still above freezing, and the pup was enjoying her first snowfall.
Show Comments »