The Minja Has Been Unleashed!
You failed to donate with a swiftness. You have trifled with the Minja. Witness his wrath below!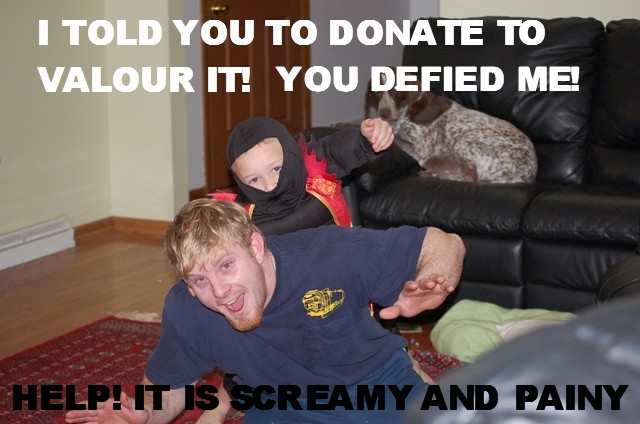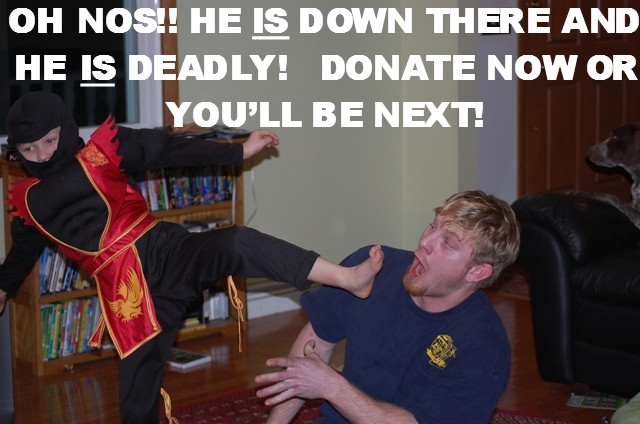 BEFORE ANYMORE INNOCENT FOLKS GET HURT, CLICK THE NAVY SECTION ON THE WIDGET BELOW AND DONATE NOW! FEAR THE MINJA, HIS VIOLENCE KNOWS ONLY ONE PACIFIER . . . DONATE TO TEAM NAVY! DONATE NOW! DO IT FOR THE INNOCENTS!
Show Comments »