DONATE NOW!
GO TEAM, NAVY!!! We've been behind the whole fundraiser, but now it is time to kick it into gear. Do it for the children! Or, better still, do it for yourself. Need I remind you? I shall unleash the Minja!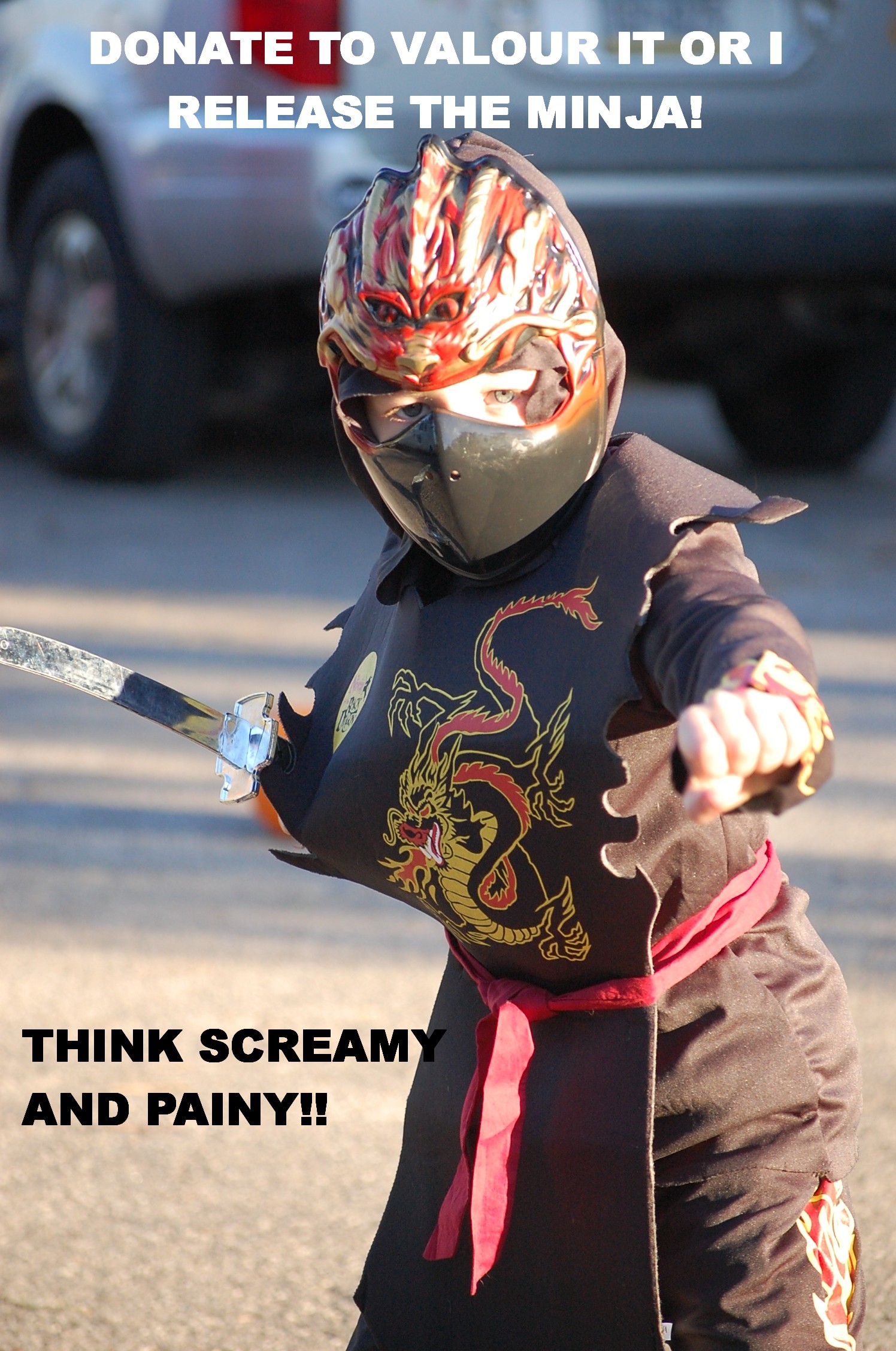 It's way scarier than you could ever imagine! The minja is not to be trifled with.
Click the Navy section on the below Widget to DONATE NOW!! FEAR THE MINJA!
Posted by Oddybobo at November 3, 2009 11:35 AM | TrackBack