Prize of all Prizes for my 20,000th reader!
Well, Frank L. of Manic Viking was my 20,000th visitor and in humble appreciation for being on his lists of reads, he will find a not-quite so work safe gift. I would have put a bow on it, but didn't know where it would fit.
Now, I should say, I was going to post a similar picture of myself in my bunker gear but as that would make most of you wretch and I don't have an axe, so I thought that the following was a much better choice!
Enjoy Frank, and thanks to everyone who stops in for a looky-loo. I will have more about my Korean family soon!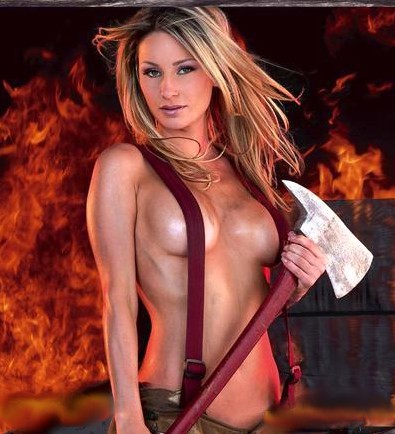 Posted by Oddybobo at October 7, 2005 11:18 PM | TrackBack