THANK YOU!
On this Veteran's Day: To all those who serve, a special thank you for preserving the freedoms I enjoy and the freedoms my son will enjoy for years to come!
To my family's brave men pictured below: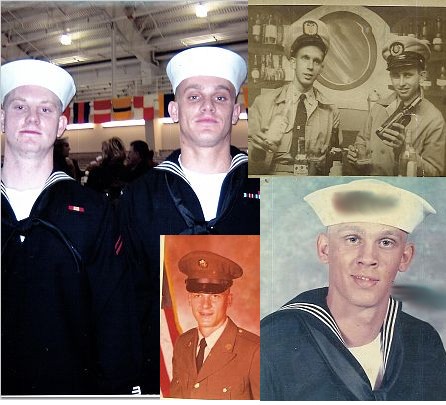 Thank you! We love you! You paved the way for our safety, for our freedom, for our family. You set the example for our children and our future. Thank you. Thank you. Thank you.
Linked at basil's blog!
Posted by Oddybobo at November 11, 2005 09:41 AM | TrackBack