My Heart Skips A Beat
There is a "man" who makes my heart skip a beat with every "I love you" with every sweet kiss.
His smile takes my breath away. His bright blue eyes melt my heart.
I find myself hanging on his every word. I find myself enchanted by his actions.
I love to run my hands through his blonde hair. I wait with anticipation for him to whisper his secrets to me.
When I see him, I wrap my arms around him and am comforted by his warmth.
Who is this "man" that takes my breath away? Who is this "man" who owns my heart?
Find out in the extended . . .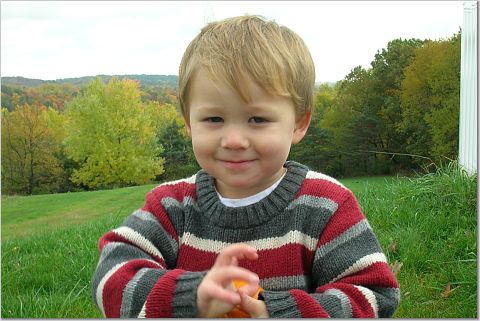 Posted by Oddybobo at November 16, 2005 08:57 AM | TrackBack