The Bestest Present Ever
Of all the toys expensive and not, and the clothes and cookies abundant, the favorite toy of the season?
This $9.99 doggy and blanket that my Grandma got my son at Kohl's. He named it Shoebee and has talked to it constantly since yesterday morning.
There is something wonderful about watching the joy from a child on Christmas morning. This small item brought him joy. I only wish I'd known before I spent all that other money . . .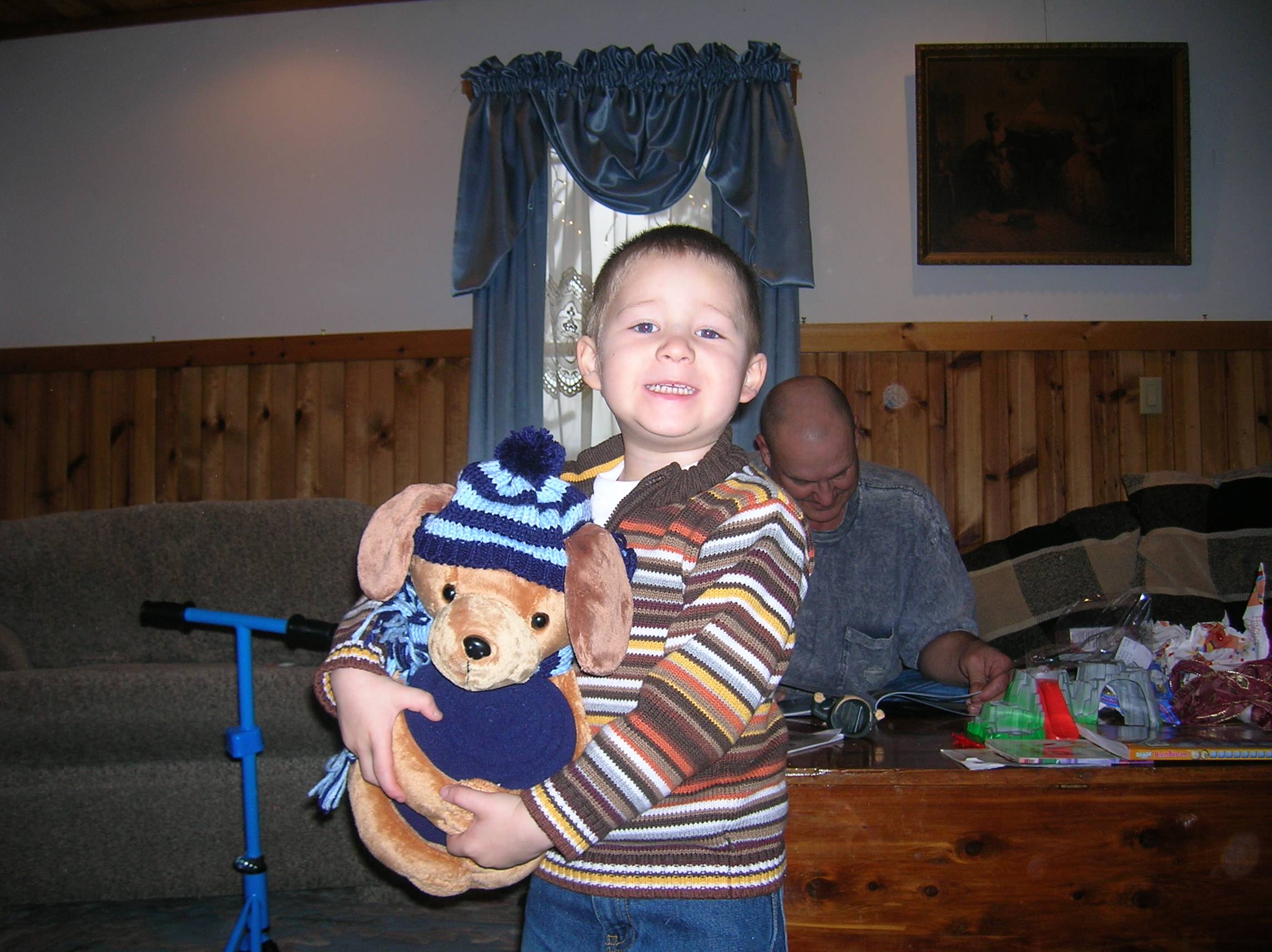 Posted by Oddybobo at December 26, 2006 10:38 AM | TrackBack