Birthday Boy
Today, at exactly 6:50 a.m. five years ago, my baby was born. Wow! Five years! I cannot believe my handsome little man is five. He starts kindergarten in the fall.
He is my first thought in the morning and one of my last at night. He makes me laugh like no other. He loves me "to infinity and beyond plus 2" and I love him much more than that. He can lift my spirits when they are lowest - for example, whilst taking a shower at a hotel Saturday, he barged into the bathroom and announced "Momma! You look fabulous!" Of course, I was behind a wretched peach shower curtain and he didn't even see me, which is what I replied. He said, his voice trailing as he was leaving the bathroom - "well, I know you look fabulous, and when you come out of the shower you can see in the mirror!" Sweet boy. Full of lies, but terribly sweet!
Happy Birthday my little handsome man! I hope it is wonderful and that five is an year you remember well! The below picture was taken with my cell phone on Saturday right before the out of town wedding we were attending.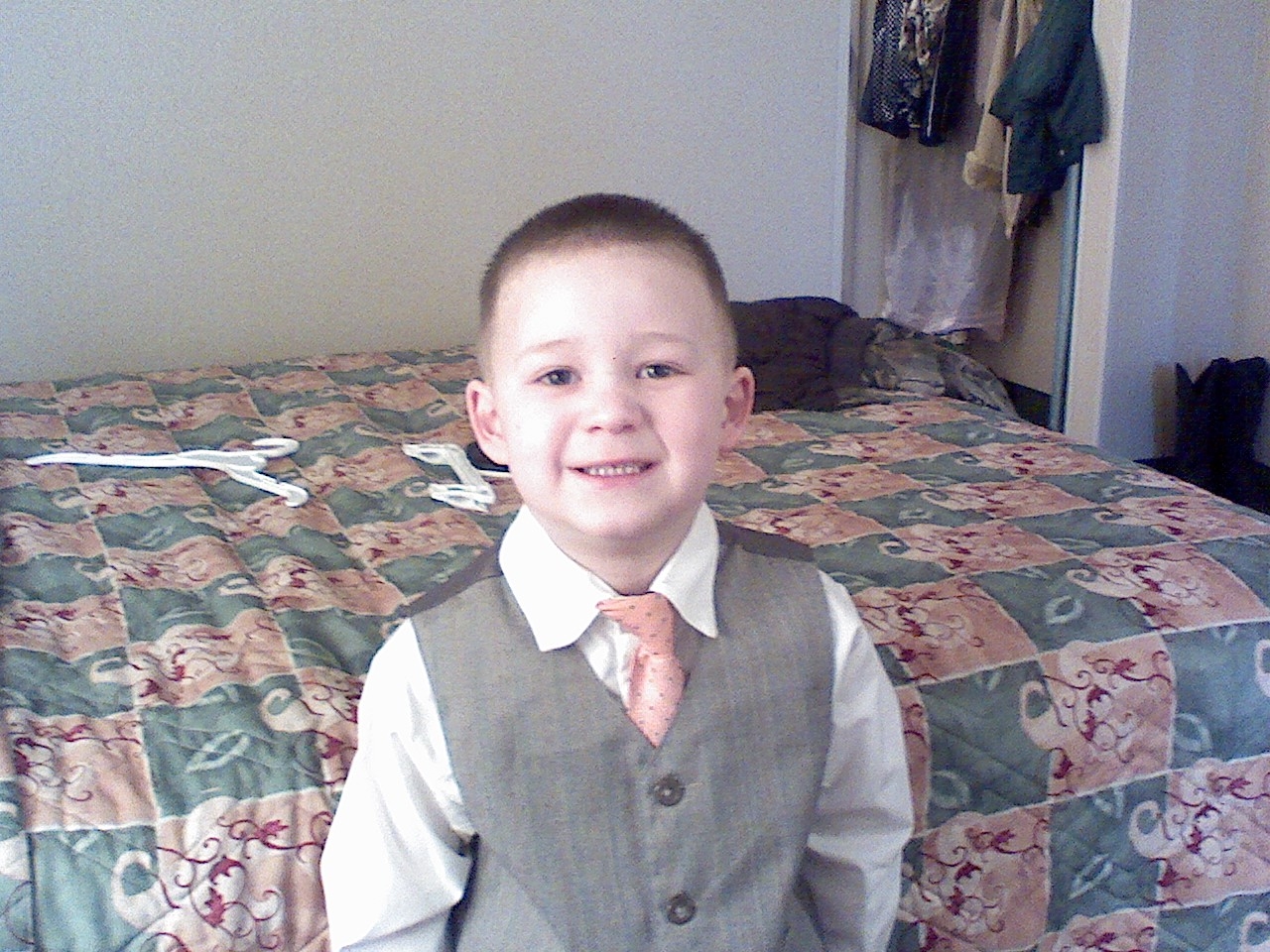 Posted by Oddybobo at March 10, 2008 08:13 AM | TrackBack