Fish On!
Fish On! That is what I heard on Monday mid-day as I called my husband to ensure that my baby had not fallen out of the Jon-boat they'd taken out to fish. He had not. In fact, they were too busy to talk to me as they were wrassling a couple nice bass.
These two in fact.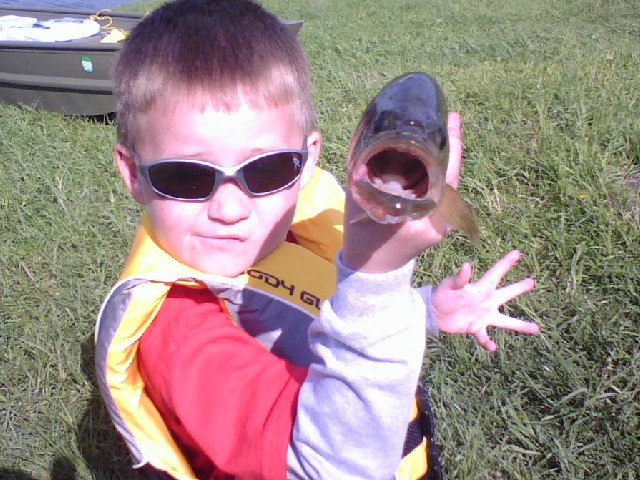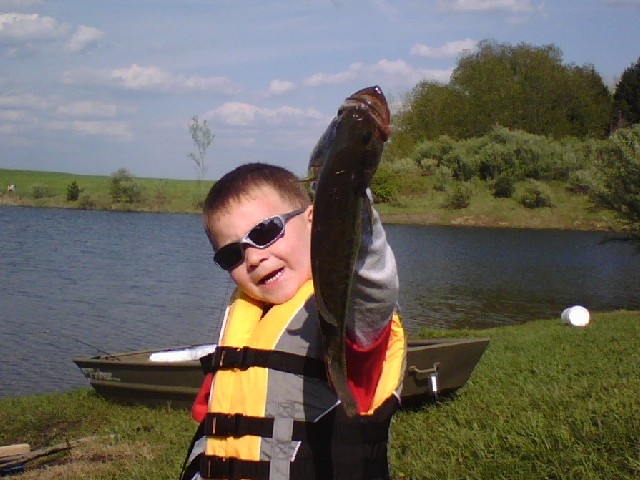 The boys grilled these up, fried up some Walleye from a couple weekends back and ate dinner - WITHOUT ME.
But, seriously, isn't my Boy cute? The fish ain't bad neither.
Posted by Oddybobo at May 7, 2008 08:34 AM | TrackBack