Knitting
Look at me! I can knit - sorta. I am nothing if not consistent. My mistakes show up consistently, see the hole? that isn't the only one. Also, if you saw the scarf from the bottom you would see the shift where I added or lost a stitch ... Anyway. Here is my attempt at knitting a scarf. The yarn is Manos del Uruguay silk blend. The color is "Lava." It is so soft and yummy.
Anyway, I am attempting to make a scarf from it.
Here is the beginning, again, ignore the mistakes (and my bad focus on the photos). I only learned last weekend and I am trying.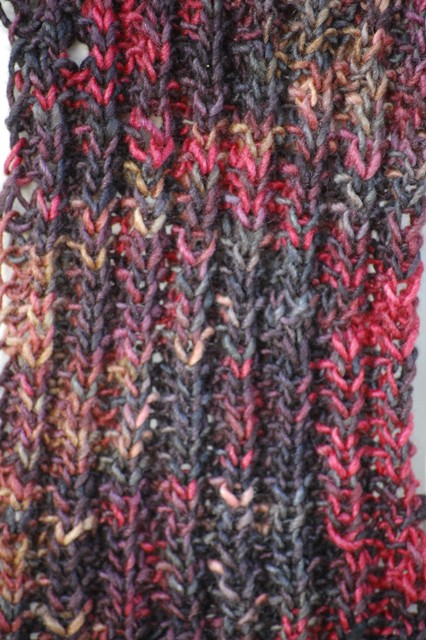 Posted by Oddybobo at September 1, 2008 06:01 PM | TrackBack