Lawyers, Guns & Money
So, I've been having a dandy of a time chumming for twitterbots on Twitter. Yes, I tweet, what's it to ya?
It suddenly occurred to me that I have nothing interesting to say. nothing. I don't even have anything remotely interesting to say in 140 characters or less.
I haven't had any really good cases since Perez Hilton called me a legal goon - in fact, the economy has struck the legal industry and my pay got cut - at least I didn't get downsized.
The summer was even boring - save getting left by my husband of 13 years and partner of 16. I mean, I only saw one pair of assless chaps at the Easy Rider Rodeo!
The fall, all one week and two days of it . . . has been cold and rainy mostly. The brightest spot is my new bedding.
Wait! I won a shotgun the otherday . . . so there's that! That's what I need to bring me out of my doldrums - more guns!
I shall leave you with this picture: it was self defense. He attacked me for baking his friends into a cake the day before. Poor guy . . . didn't have a chance. *snicker*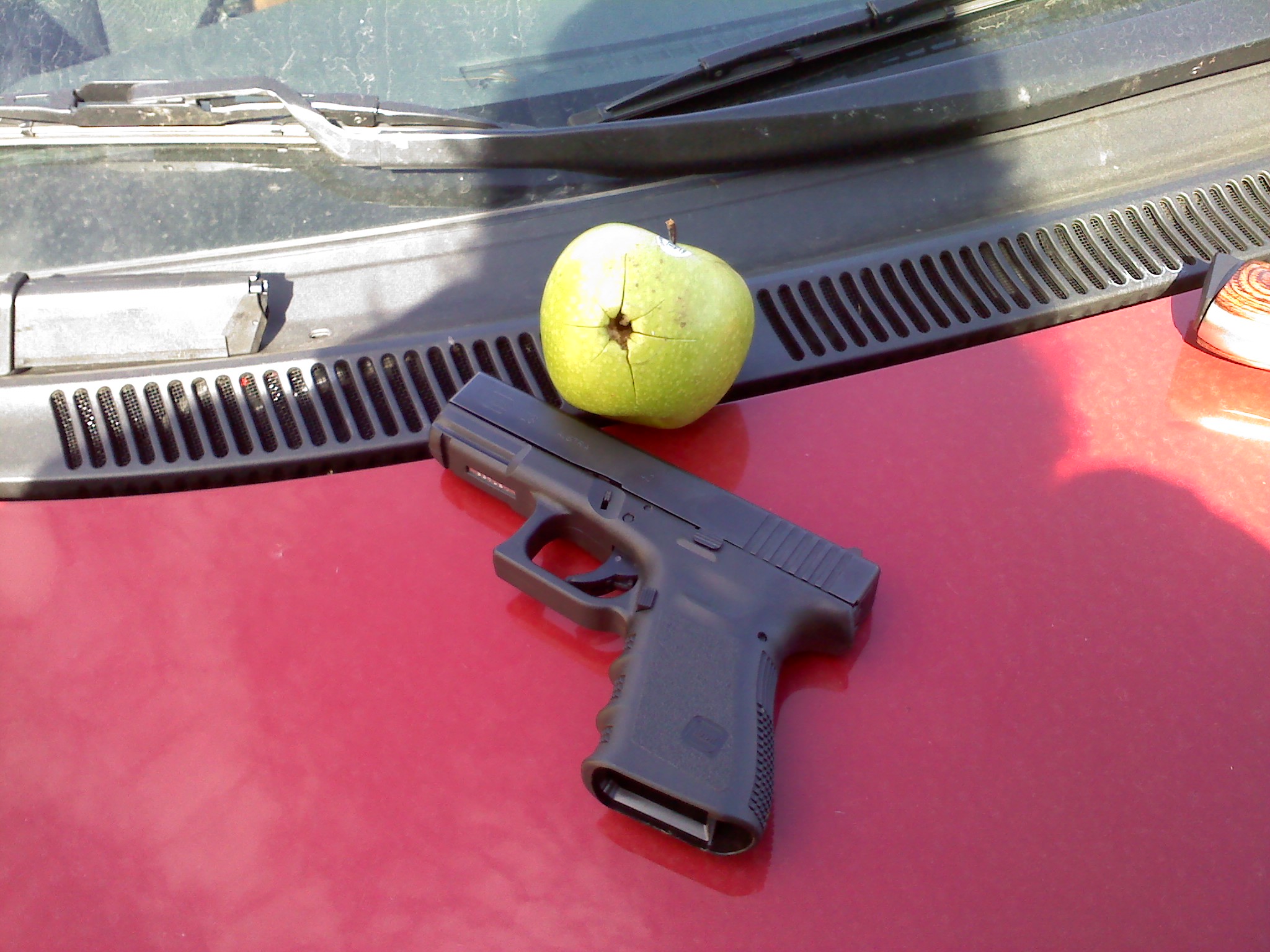 Posted by Oddybobo at September 29, 2009 01:57 PM | TrackBack