Go Team Navy!!!
Every year at this time I join Team Navy and I donate my own money and my efforts to persuade you to donate your money and efforts to Project Valour IT. Every year we strive to raise money to get us through the holiday season and beyond in order to provide voice-controlled/adaptive laptop computers and other technology to support Soldiers, Sailors, Airmen and Marines recovering from hand wounds and other severe injuries.
A blog-friend and hero lends his name to this project. He is someone you should know. So for Chuck and for any other American hero suffering an injury protecting my freedoms, I send my genuine thanks, I send as many dollars as I can spare, and I send my friends to send their dollars. So, to Project Valour IT, the friendly competition between the Armed Forces and their supporters, I say GO TEAM NAVY!! SHOW US YOUR BEST!
Did I mention how much I like a man in uniform..... but I digress. ;)
To donate to Team Navy, no matter the amount, go here:
or use this:
To read about my friend Chuck and Project Valour IT, go here or here and most definitely here.
Support our Wounded Heros. Feel free to donate to one of the other branches of the military or to the project directly... but as for my efforts, they are going to Team Navy because I hold a special spot in my heart for some very special Navy boys!
You know the drill! Donate... donate now! Or I unleash the Minja! As you know, the Minja is not to be trifled with!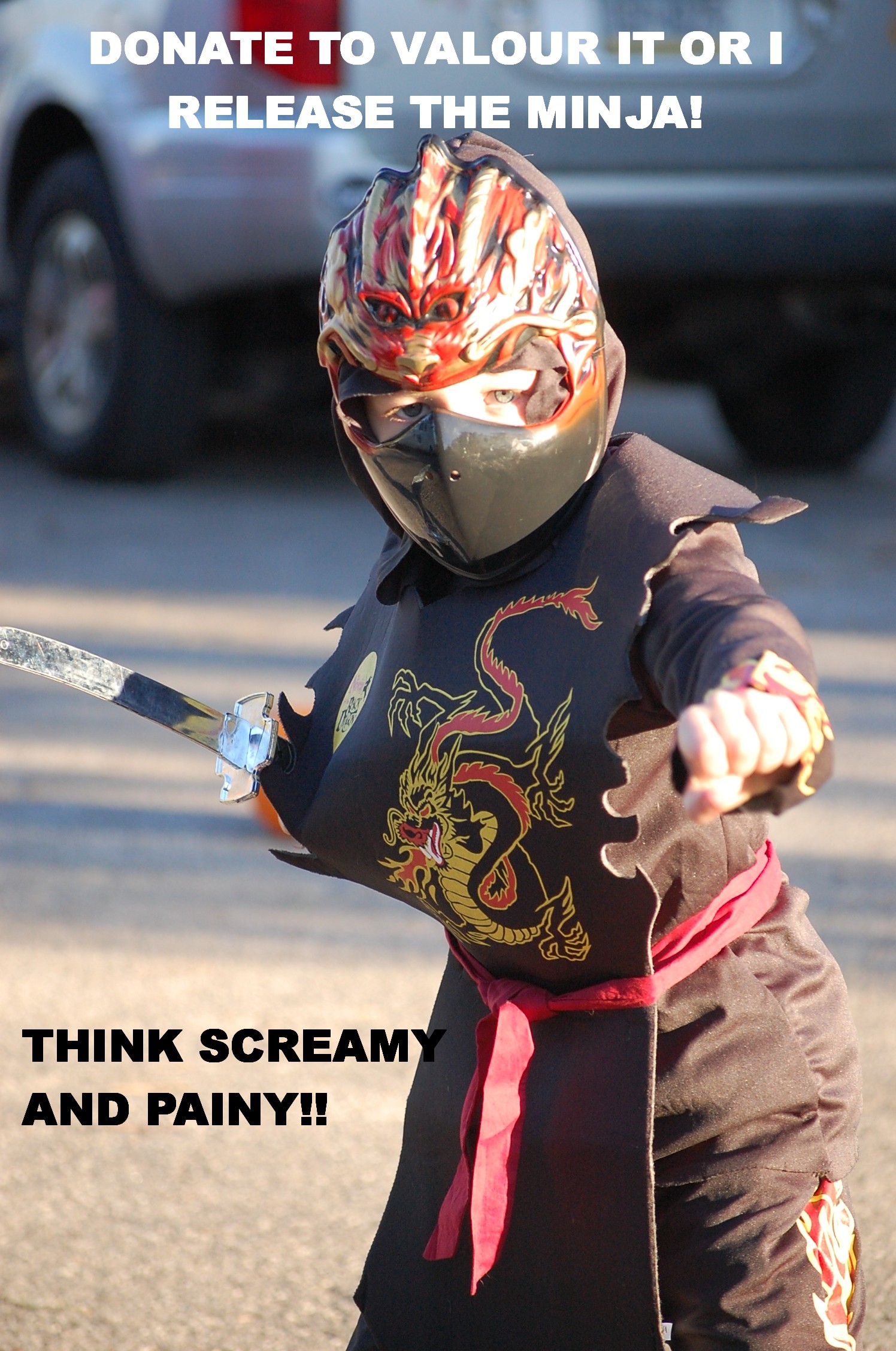 It's way scarier than you could ever imagine!

Posted by Oddybobo at October 28, 2010 12:11 PM