The Spirit of Christmas
Over the last several years I have noticed that more of my Christmas spirit had disappeared. I used to love this holiday. The religious nature of the holiday, the beautiful and fun music, the savory and sweet foods, the snow, the lights in my son and nephew's eyes when they opened a gift they had so wished to receive... I even loved shopping for a gift for my now ex-husband that he wouldn't expect because we'd agreed every year not to exchange gifts...
That Christmas spirit had nearly disappeared until this year. For some reason, I am suddenly looking forward to Christmas. It has snowed here, that may help. My son wants to be a one boy band, so he is getting several musical instruments for Christmas... from Santa, of course. Shopping for those things has made me very happy.
There was a point in this past year that I could barely rise from bed, and the Holidays were the furthest from my mind. However, today? I can say that I don't believe I've ever felt so loved...ever. Seriously. I wake daily to words of love, to affirmations from friends and family that I am loved, and my heart swells.
And then I look at this child... My child. My baby boy who is growing before my eyes and who I can't stand to be away from and the love in my heart leaps directly to his. So, this year I have Christmas spirit. At the very least, I have Christmas spirit for him: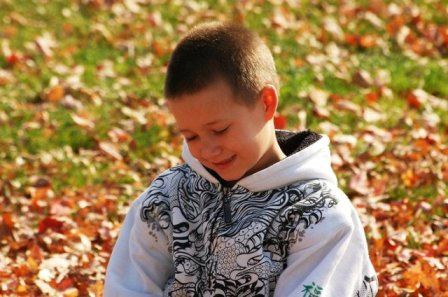 Posted by Oddybobo at December 9, 2010 11:29 AM | TrackBack