WTW - Grill
My good friend VW of One Happy Dog Speaks came across this here advertizement in her local Area Shopper. She thought I'd need one, and she was right. I can't wait to try it out this here Saturday!
Free "Redneck" Bar-B-Que Grill
Stainless steel grill, for FREE, you read right, FREE !
Available in all stores:
Publix - Win Dixie - K-Mart - A&P - Wal-Mart - Walgreen's, etc.
Hurry before they run out of stock !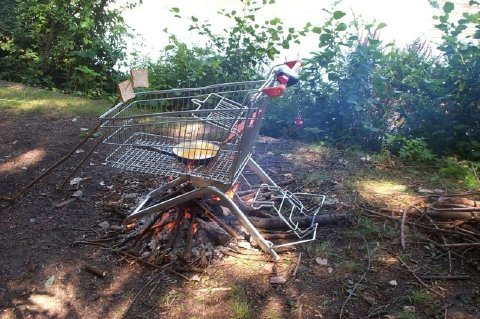 Check out what my noisy naybors here in this here traylor park have to say too:
basil's blog
BOBO BLOGGER
Cranky Neocon
Dangerous Logic
Fistful of Fortnights
HECTOR VEX
It Is What It Is
Mean Ol' Meany
Merri Musings
MY Vast Right Wing Conspiracy
Riehl World View
Rightwingsparkle
Six Meat Buffet
Sortapundit
The Ebb & Flow Institute
The Jawa Report
The Nose On Your Face
The Therapist
Vince Aut Morire
Feisty Republican Whore
Posted by Oddybobo at July 20, 2005 08:32 AM | TrackBack