Pete Needs Our Prayers
For the praying types, please pray for our man Pete of Shakey Pete's Shootin' Shack. He suffered what seems to be a stroke and needs our thoughts.
Also, to cheer him on send him Gun PrOn. Like this: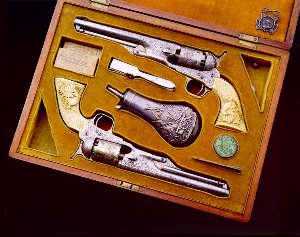 Get well Pete! We are all pulling for you!!
Posted by Oddybobo at August 31, 2005 12:55 PM | TrackBack