Gather Round Y'all!
UPDATE! If we do St. Louis - Southwest has decent prices on plane tickets for people like me that would otherwise need to drive 10 or more hours . . . Just saying!
So, I was on the phone yesterday with this brilliant woman and we were talking blog meet and a thought dawned on us:
For example, so many of our favorite bloggers are parents of young children. We want to meet them and their children. So? Why not throw a blog meet where we can bring the kiddies? A family meet so to speak.
It would have to be somewhere kid friendly and not too expensive - because ya know kids=poor.
So what do you think? Oh, and you don't have to have kids to come, just have to like em a bit.
Suggestions are welcome.
Oh, and as incentive? you get to meet this cutie!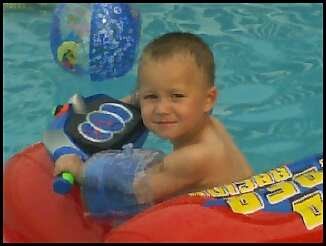 Posted by Oddybobo at July 11, 2006 10:46 AM | TrackBack