Leon Frederic
I recently bought something with which to adorn my off-white office walls.
Prints of one of my favorite art pieces - actually not one but four. It is a series of four panels entitled "The Four Seasons". The artist is Belgian Symbolist painter: Leon Frederic. The paintings are housed in the Philadelphia Museum of Art where I once stood admiring them for several hours. I no longer live in Philadelphia so I cannot indulge my absolute love for these panels.
Anyway, "The Four Seasons" depict cherubs bringing in each season. They are in order here: Spring, Summer, Fall, Winter. There is a fifth painting which is in the same series called "Nature" Mother Nature suckling these four cherubs. Some think his painting is amaturish or comical. This post doesn't do them justice. They are beautiful paintings. Simply beautiful.
Tell me - do you like them?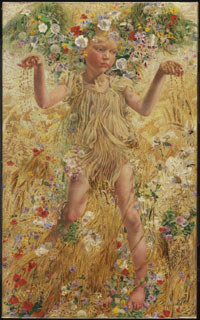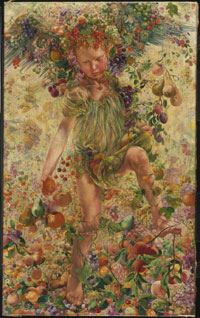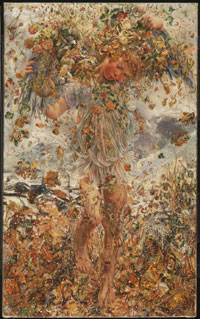 Posted by Oddybobo at October 24, 2006 04:40 PM | TrackBack