Planting
My Boy is a sweet and fun child. He enjoys just about everything he does and we enjoy him for it. Last weekend, after the stinglebee - which has now become stunglebee cause it sounds more like bumblebee - he was planting flowers in our front flowerbed with my mom. Here he is:
First select the spot and dig a hole and look at mom with dirt covered face: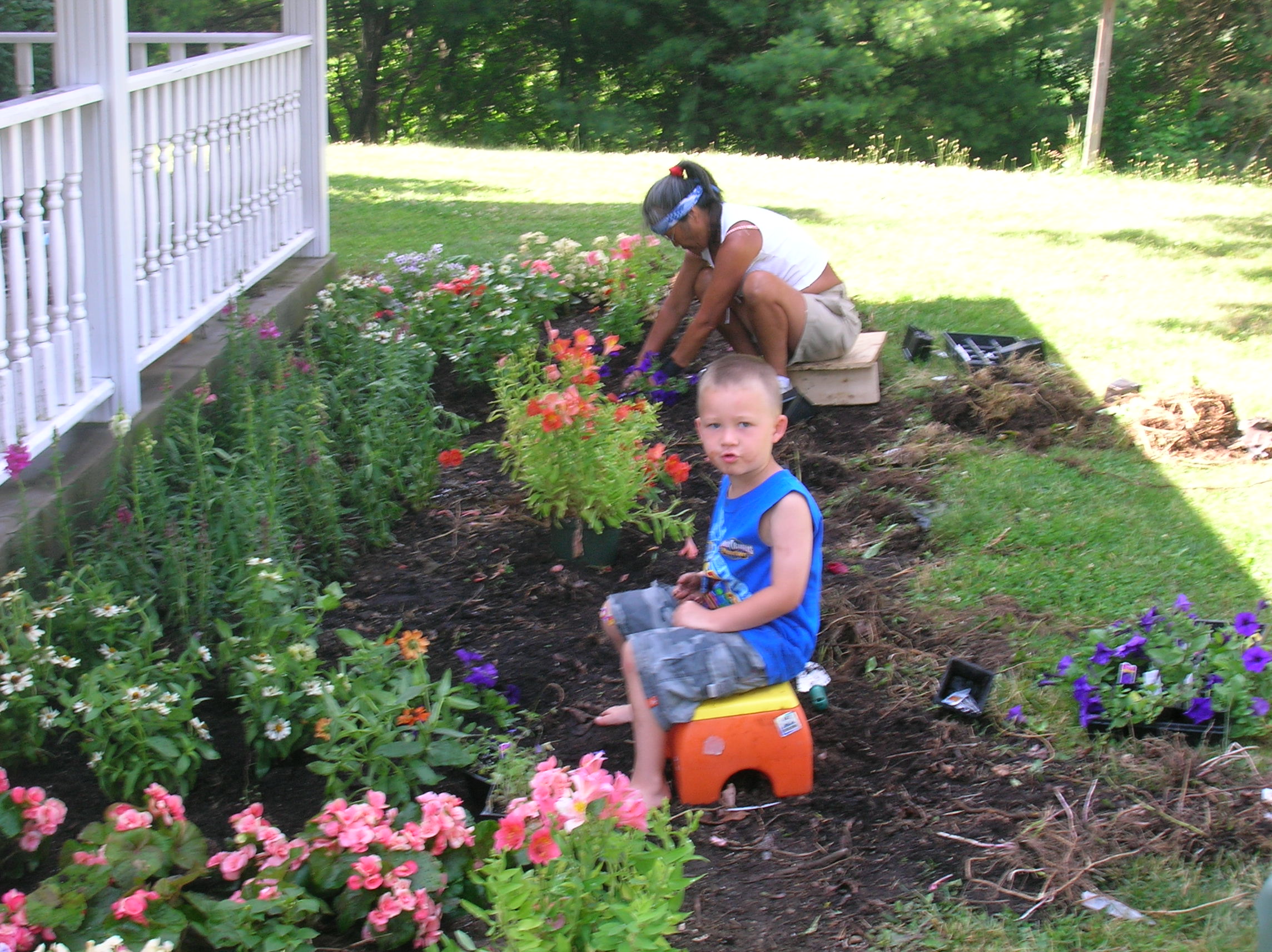 Next, select a nice looking petunia to fill the hole: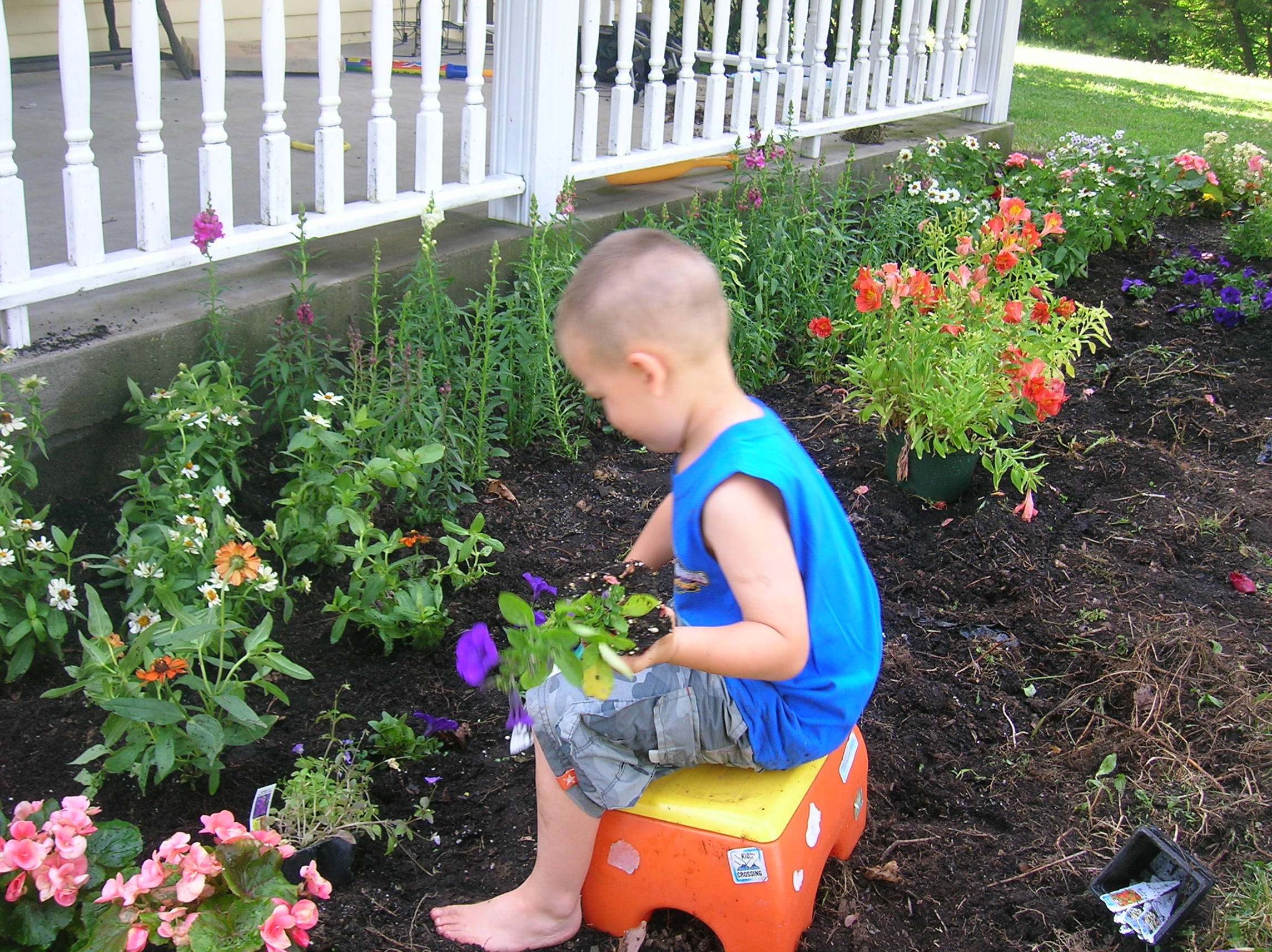 Last, place flower in hole - Voila!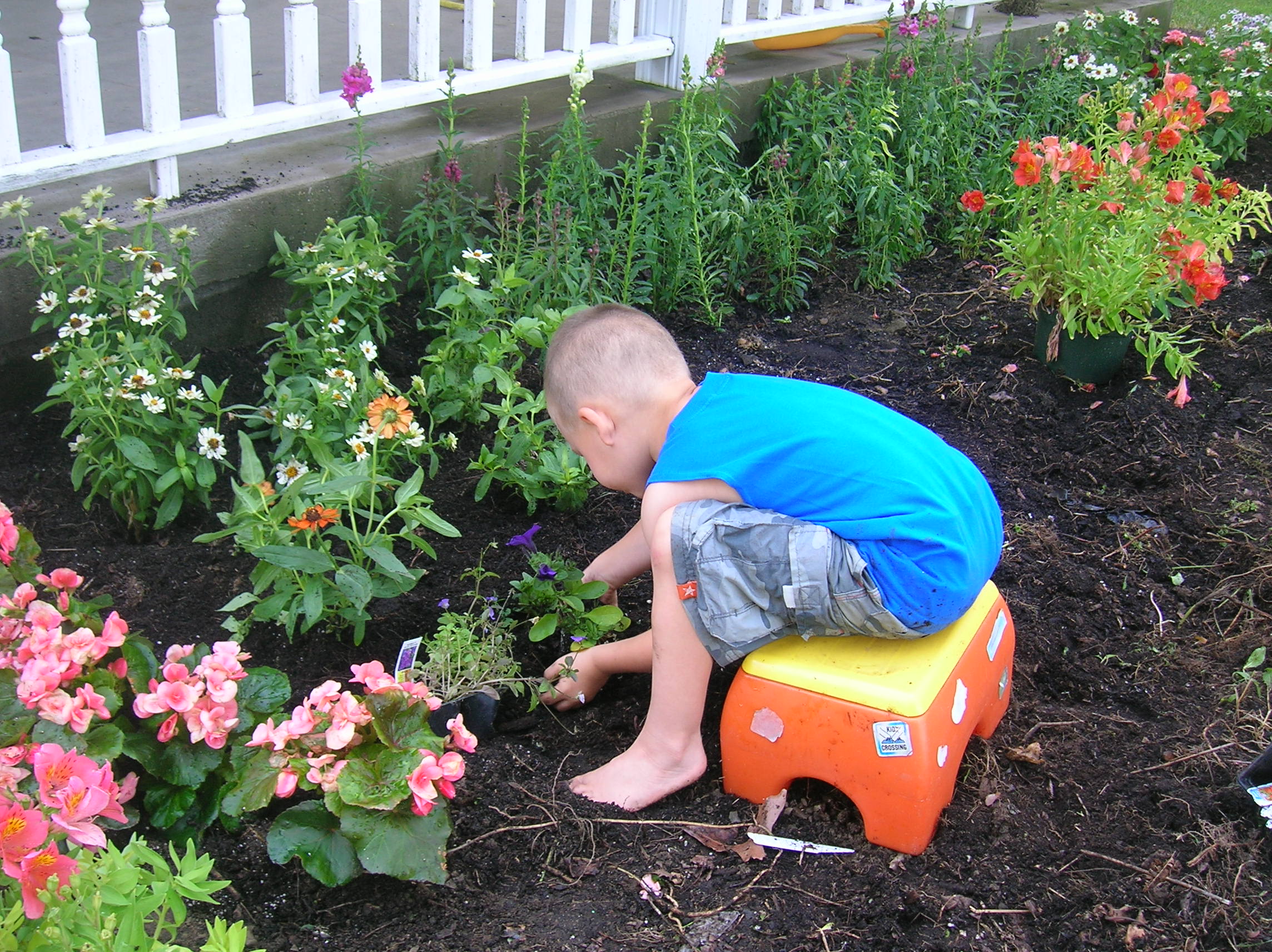 Isn't he cute?
Show Comments »